The mining industry uses heavy duty belt conveyor for transportation, production lines and production departments. They are used mainly for transfer raw materials in a horizontal or inclined conveying system such as coal, gravel, sand, cement, grain, rocks and are made from a main belt supported by conveyor rollers or conveyor idlers in single lane or in a troughing type series.
Conveyor Rollers or Conveyor Idlers for the mining industry
Conveyor Rollers are built for strength, durability, and low noise-level. A free-wheeling roller design eliminates misalignment of the shaft and high quality conveyor rollers are usually fit with adjustment screw to provide easy adjustment.
Structural resistance and roller stiffness are also very important when choosing your conveyor rollers. Look for conveyor idlers made of high quality aluminum for reduced weight and no increases in weight.
Another important characteristic to look for in your conveyor idlers is the type of oil or grease use in the cartridge. A warm or tropical climate usually requires a grease-type mechanism whilst an artic weather climate will work better with oil type mechanism.
Conveyor Belt Rollers Maintenance
The mining conveyor belt and rollers will require more frequent maintenance compared to more traditional industries as the weight and the volume moved by the conveyor is usually much higher as is the presence or dust and various other rubbles. Make sure you perform maintenance when there is abnormal noises, loose conveyor rollers, running deviation situation, motor reducer lubricant.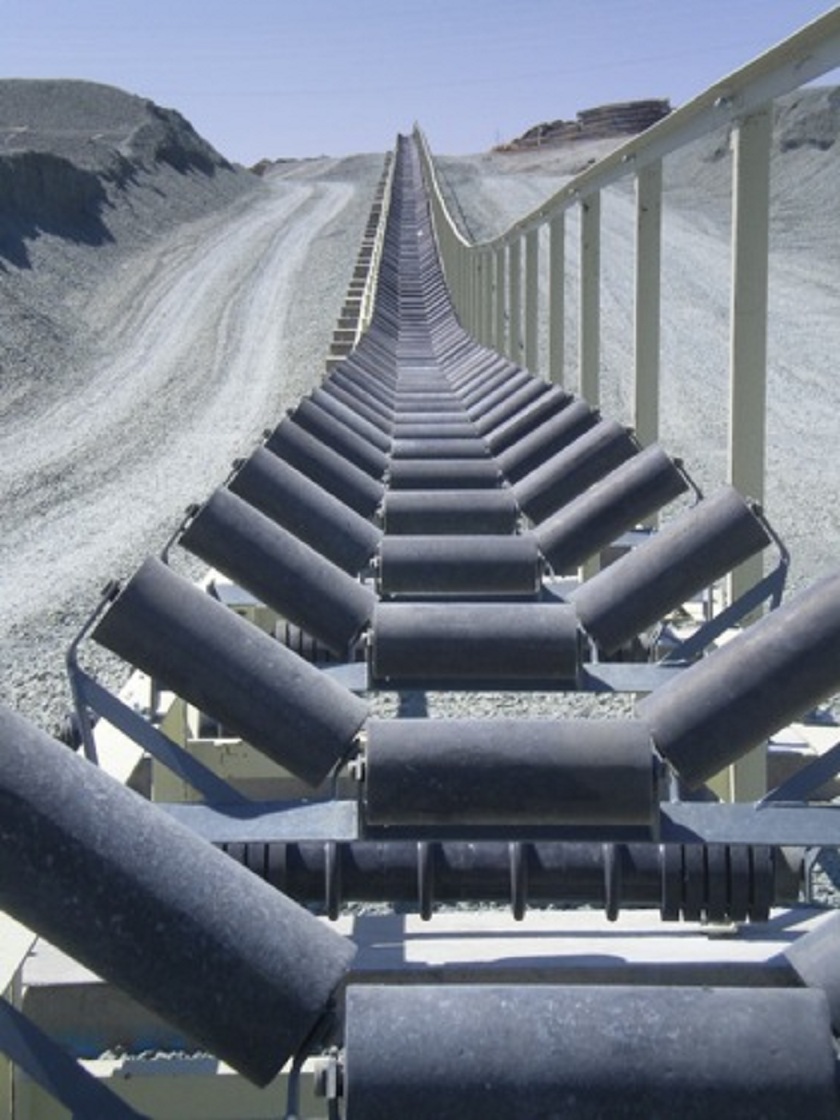 ---
Post time: Aug-17-2022