Coal belt conveyor mainly used in the coal mining, production, transportation, processing process.Coal belt conveyor with a large amount of traffic, the work environment is complex, strong carrying capacity, and long transport distance and so on.Coal belt conveyor can not only be used in the process of coal production and processing, also applies to other minerals in the production and processing process.In terms of energy consumption,it can effectively reduce energy consumption to provide economic benefits, compared to motor transport more energy saving and environmental protection.
In addition, coal belt conveyor in the maintenance, with a small amount of maintenance, maintenance is relatively simple and so on.Loved by mining production and processing enterprises.
Coal belt conveyor is only in the mine and coal mine belt conveyor, the specific model can be divided into the following three.
TD75 Type
This type of coal belt conveyor is the first design of the completion of a class of general belt conveyor, with good versatility, low cost and so on.Widely used in metallurgy, coal, chemical, hydropower and other departments used to transport bulk materials or pieces of goods, transport the bulk of the proportion of 0.5-2.5 tons / m; all kinds of massive, granular materials can also be transported into pieces article.TD75 belt conveyor has six kinds of bandwidth: 500,650,800,1000,1200,1400 mm.In 1975 to complete the compilation, to solve the problem of China's belt conveyor is not a unified standard. But also on China's social and economic modernization has played an invaluable role.
DT Ⅱ Type
This is the TD75 type of improved, but also the application of more models in the coal mine.After the td75 belt conveyor, there have been DT-type belt conveyor.Dt belt conveyor just issued the relevant standards, only for the original td75 type behind, and can not adapt to modern economic development and be improved in some related technical details, there is not much related to change.So as a coal belt conveyor on the use, still not as td75 belt conveyor is easy to be received by the user.So after the DT-belt conveyor, and related to seriously improve. This is after the DT Ⅱ type.DT Ⅱ type belt conveyor, is now the most advanced, the most complete technical parameters of a uniform standard belt conveyor.
Dsj Type
The belt conveyor of the dsj type telescopic coal mine is mainly used in the coal mining face, which is mainly used for the excavation surface.It has many advantages such as long transport distance, smooth operation, low cost and low noise, light weight of the body, easy installation, safe and reliable. In recent years, it has been widely used for the transportation of coal mine underground: tunnel transportation, roadway transportation, Roadway transportation and fully mechanized coal mining face supporting the transport.In recent years has been widely used in coal mine underground roadway transport: transport along the trough, roadway transport, roadway transport and integrated procurement of supporting transport.More suitable for coal mine down to use.But the cost and maintenance costs are relative to the above two higher. So use less.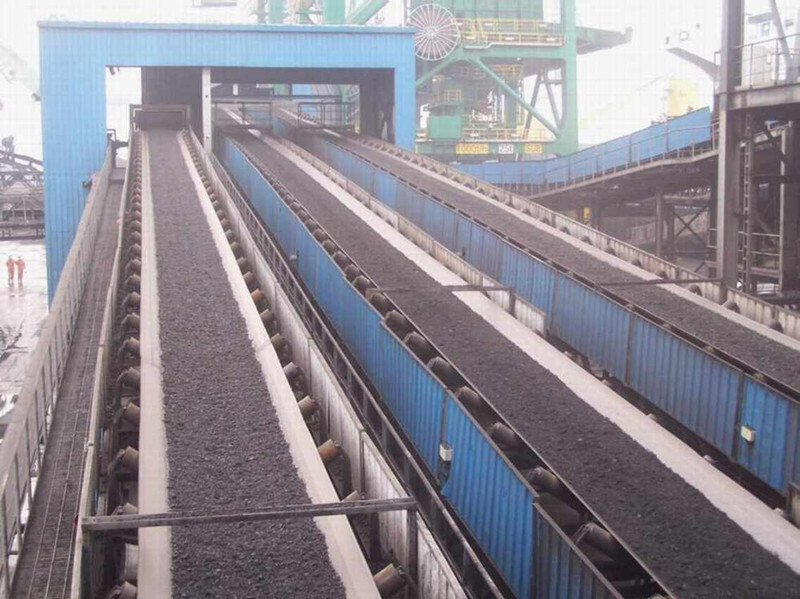 ---
Post time: Aug-19-2021