The price of building materials in this week (5.29.2017-6.2.2017)is still under pressure down,commonly with a speed of 30-70 yuan/ton.And the price of steel in northern market trends to rise during the small long vacation of Dragon Boat Festival. But after the vacation the price of steel is reducing. section spiral dive, so the stock goods also can't sell by the drag,causing heavy panic in the market and there is a common phenomenon with selling off the stocks, resulting in the overall market decline. Thus the price of belt conveyor idler roller also rduced.With the profit space is rising in steel mills currently, the steel production enthusiasm is high, such as in Handan and Wuan, it starts to hit a record high. And the workers in Liuzhou Iron & Steel Group Co.are presented in very full production.The steel plant in in jiangsu province is also sell better recently.
The shortage in market resources shortage is expected to be gradually improved.And the price of belt conveyor idler roller trends to steady risely in the following two months. For the demand side in market, because the market mentality is common, and cargo operations more cautious, overall transaction volume.So the price of steel of will continue to weaken next week.But need to pay close attention to, the price of belt conveyor idler roller trends to steady in the following two months.
1 The industrial enterprise finance costs rise, profit growth fell back again.
2 The state council will be carried out the fourth big supervision, in order to ensure the economic operation in a reasonable range. Supervision is the important content of advancing the supply side structural reform, moderately expand the total demand, promote the old and new kinetic energy conversion, ensuring and improving people's livelihood, to preventing risks of key areas and so on five aspects.
3 The credit incremental is less than 1 trillion yuan in May, the M2 will fall to 10.3% year-on-year growth.
4 In May, Chinese manufacturing PMI is 51.2%;China manufacturing PMI fell to 49.6 in May, and it is the first time less than 50 in 11 months.
5 CDB will set 250 billion special loan "area", set in three years.Hope this policy will drive the market of belt conveyor idler roller rise.
General economic level, the overall performance, economic data may plans to unveil next week, is expected to narrow weak;The housing market, control power, but despite volume variation, other feeling is not obvious;Hong kong-listed itself, DeTiaoGang inspector come to an end, electric furnace steel production capacity and failure to release, steel stocks are low, steel prices showing strong.But with the advent of high temperature and rainy weather, difficult to promotion steel demand, steel prices do not have sharply higher, expected short-term high and volatile, narrow strong.
In total, steel mills profit and loss: in April 2017, 2017 large and medium-sized steel enterprises sales income 297.002 billion yuan, profit of 9.418 billion yuan, losses of enterprises, 17 percentage of loss-incurring enterprises 15.9%, loss of enterprise loss for 739 million yuan.1-4 month accumulative total sales income of 1.153315 trillion yuan, up 38.46%;Accumulative total profit of 32.906 billion yuan, more than 2016, in the same period last year for the loss of 1.063 billion yuan;Loss of 21 enterprises, percentage of loss-incurring enterprises 19.6%, loss of enterprise loss of 2.767 billion yuan, loss-mitigation 82.4% year-on-year. Hebei metallurgical industry association released figures showing that the steel industry in hebei province in May PMI (purchasing managers' index) was 50.3%, back on the line from above, record this year.In the main component of output index, new orders index and producer price index rebounded and in line from above;Finished product material stock index, the index of raw material inventory and raw material purchasing price index fell back and in a line from the following;New export orders index rebound, but still in shrink range.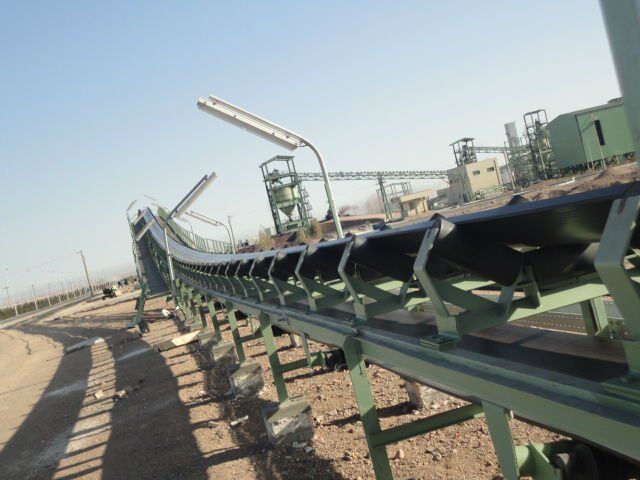 ---
Post time: Jan-10-2021